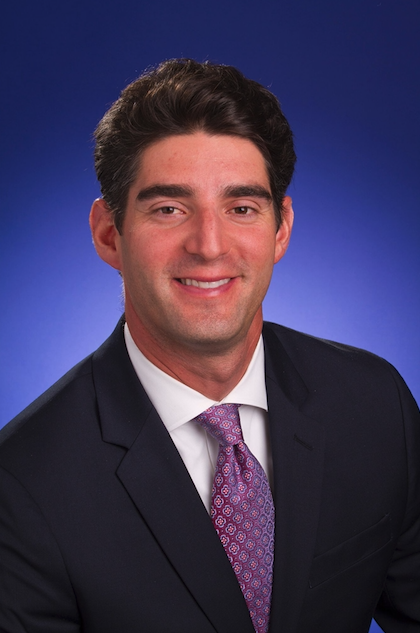 Josh is originally from Marietta, Georgia and began practicing law in 2004 after receiving his undergraduate degree in Risk Management/Insurance and his Law Degree from the University of Georgia.  Following Law School, Josh worked for two years as In-House Litigation Counsel for a national insurance company.  This gave Josh an upfront view of an insurance company's inner workings and how they handle and resolve lawsuits and injury claims.  Josh successfully tried numerous jury trials, provided advice on coverage issues and worked side-by-side with insurance adjusters on a daily basis evaluating and strategizing on how best to defend personal injury claims.  Josh then worked for ten years at a preeminent Southeast defense firm where he quickly worked his way up from Junior Associate to Equity Partner.  Under the training of some of the state's finest lawyers, Josh represented Fortune 500 companies, national retailers, product manufacturers, and insurance companies for over a decade.  Josh successfully tried, mediated, or otherwise successfully defended thousands of lawsuits including catastrophic injury claims and wrongful death claims in such areas as premises liability, trucking/automobile liability, child injury claims, product liability, dram shop liability, professional negligence and nursing home malpractice.  Josh also represented many schools and various local/ small businesses in a General Counsel role.
After 12 years of working on the defense side, Josh was proud to join the Law Offices of Andrew E. Goldner, LLC as Of Counsel where the firm founder, Andy Goldner, proved to be one of his most worthy opponents, and friends, over the years.  Josh will join the firms fight for individuals who have been severely injured due to the negligence of others.  Josh's past experiences gave him the motivation to help injured individuals who have been treated poorly by insurance companies as well as uniquely allowing him to provide his clients with an advantage since he knows the strategies used by the defense industry.  Josh has literally learned the playbook on how to try and defend personal injury claims and will now use this knowledge to succeed in maximizing recoveries for his clients.  This switch has also proven to better suit Josh's personality of taking interest in each person who he is fortunate enough to represent and fight for as he gets the opportunity to know them and their family to help them through their difficult time.
Josh has earned numerous awards and honors over the years while participating in national industry organizations.  Josh has been named multiple times as a Georgia Super Lawyers "Rising Star" (awarded to top 5% of lawyers under 40), has been included multiple times in Georgia Trend's "Legal Elite" and named by the National Trial Lawyers as a Top 100 Trial Lawyer.
Josh is admitted to practice in Georgia before the Georgia Court of Appeals, Georgia Supreme Court and the Northern and Middle Districts of the United States District Courts of Georgia.  He is currently a member of the State Bar of Georgia, Georgia Trial Lawyers Association and Atlanta Bar Association. Josh is in active participant with the Atlanta Volunteer Lawyers Foundation, serves as a Guardian Ad Litem in the pro bono program and worked closely with the YLD Mentor-Mentee Program.  Josh is a past member/presenter for such national organizations as DRI (Defense Research Institute), NRRDA (National Restaurant and Retail Defense Association), CLM (Council on Litigation Management) and RIMS (Risk Management Society).  His prior participation in these national defense organizations has proven very valuable in providing Josh with the knowledge and tactics necessary to successfully represent his clients.  
Josh is a proud husband and father of two, who enjoys spending time with his family and watching and playing sports.